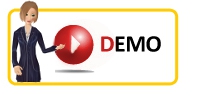 EmployaidU is the place to go for fast business information. Granted, there are thousands, no make that millions of articles and sources on the Internet. In fact, there are so many sources that it can get overwhelming. Where do you go to find just the facts when you need them fast? We've built this resource for rapid access to corporate, industry, and business start-up essentials.
Entrepreneur Track
In-Depth Courses
Introduction to Entrepreneurship
Mini-Courses
Establishing Business Processes
Human Resource Management
Career Strategy
In-Depth Courses
Mini-Courses
Corporate & Industry

Track
In-Depth Courses
Mini-Courses
Learn the Lingo
Need to get the word? Only have 10 minutes? These are really fast overviews that will give you the buzzwords and lingo on any career or industry you are curious about. They are free, and available to all Members.