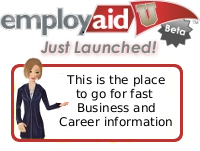 Articles
Views:
9391
| Comments:
3
|

Twelve Ways to Make Office Romance Work

Tags: Management, Co-Workers, Office romance
Do you fancy someone at your office?
Well, you're not alone: According to Vault.com's annual review of office romance, 46% of employees surveyed have hooked up at some point. And it's no surprise, either. We spend more and more time working together, leaving few opportunities to find our ""perfect mate"" amid a sea of strangers. Plus, looking for love in your office is probably a more effective way to find a mate than going to bars and clubs--and less expensive, too. After all, the workplace is one of the few places where you can see a person for who they really are.
However, dating a co-worker may come with a price: Your fellow employees may not approve of the relationship and shun you both. Or the two of you could be the subject of vicious gossip. And what's the worst case scenario? One or both of you may be transferred or fired.
But that doesn't mean pursuing an office romance isn't worth the risk. The survey also revealed that 20% of staffers found their spouses at work. Therefore, if you believe that finding the person of your dreams is more important than a job, then dating a co-worker may be for you. However, you can minimize the chances of damaging your career by following these 12 pieces of advice.
Take it slowly.

Always enter a workplace relationship with caution.

You two are exploring each other in a delicate environment, risking your careers in the process.

Of course, it's more exciting to get swept away in a passionate love affair, but the office isn't the appropriate place for a hot and heavy romance.
Keep it quiet.

You may want to tell the world about your workplace relationship but resist the urge to do so.

As mentioned earlier, the idea of two co-workers dating will probably upset some of your fellow staffers.

So there's no good reason to blab about your love connection.

Besides, other employees will find out eventually—probably when you two are caught making out in the copy room.

This brings us to….
Work is for work.

Sure, your beloved is sitting a few minutes away, but you still have a job to do.

Don't rearrange your schedules to have a tryst in the broom closet.

You two want to spend time together?

Meet during lunch or after work.

Hang out during the weekend.

But no matter what, make sure your relationship is conducted away from the office.
Prepare for the worst.

Like many other love relationships, office romances usually end—sometimes badly.

So how will you two interact after the breakup?

Will you avoid each other like the plague?

Or can you continue to work together and be professional?

Hey, you don't have to be friends but just treat each other with respect, ok?

Also, promise not to badmouth each other--ever.

Criticizing your office-ex will make you look childish and bitter and may ruin both your reputations.

And no sexual harassment or stalking, please.

That just makes you look insane.
Learn the rules.

Review your organization's policy on office relationships.

Some businesses have strict codes of conduct prohibiting dating between co-workers.

Make sure you fully understanding your company's rules and regulations regarding this subject.
For single people only.

Plain and simple: If you're married, don't engage in an office romance.

Such behavior can destroy both your marriage and career when your spouse and co-workers find out.
Off limits, Part.1

.

Never date a superior or subordinate.

A successful love relationship is about being equals, not about having power over another. If you and your sweetie breakup, neither of you should be able to fire, demote, or transfer the other.

And I know. Sometimes, there's something sexy about dating the boss.

But doing so will only lead to resentment and jealously in your workplace. Your fellow employees will question whether you earned that promotion, raise, or award for your performance on the job—or in the bedroom.
Off limits, Part.2.

Don't use email or instant messaging to send love notes to your sweetheart.

Technology in your workplace is not private and may be monitored; it belongs to your company, after all.
Hands off.

If you and your darling attend off-site company events, such as happy hours, office picnics, Christmas parties, or retirement luncheons, make sure you both stay sober and avoid any public displays of affection--or it will be the talk of the office the next morning.
Resist Temptation

. Don't exploit your relationship to receive favors or special treatment.

If you're dating someone in Information Technology and your computer crashes, you still have to contact the help desk like everyone else.

Don't call your love and have him or her make a special trip to your cubicle.

Other employees will notice and may complain.

Plus, it's just not fair to your co-workers.
Keep your distance.

If possible, date an employee in a different department.

Also, it's preferable to date a co-worker on a different floor or in another building.

The farther away you two are from each other, the better.

There will be fewer opportunities to hold hands near the water cooler and risk exposing your office union.
Kick the Habit.

Don't date several co-workers in the same office. Or you may get a reputation as an office lothario or tramp. And your fellow employees will head for the hills when they see you coming.
There's no guarantee that dating a co-worker will lead to a blissful marriage, or even a worthwhile relationship. And some people will tell you that office romances should be avoided at all costs. But it's natural to be attracted to people we work with. And if two people really like each other, they should have the freedom to explore a relationship, as along as it doesn't disrupt the office environment. Good luck.