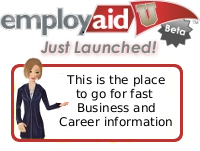 Articles
Views:
5062
| Comments:
0
|

Fifteen Ways Not to Behave at a Company Holiday Party

Tags: Career advice, Reputation, Office behavior
Even though this is the time of year to celebrate by sharing good times with friends and eating too much good food, there is a time a place for everything.
For anyone who is lucky enough to work for a company that is planning a festive get-together, here is our list of the top fifteen DON'Ts for this year's celebration.
Don't be a flake. Missing the company party is like thumbing your nose at your coworkers and boss. Unless you are out of town or have a prior commitment, it is polite to show for at least a little while.
Don't leave too early or arrive too late. Skimping on your time with your team mates can be as bad as over staying your welcome. Budget your time appropriately, especially if this is a sit-down dinner.
Don't bring a guest. Unless you know it's okay to do so. It could be very embarrassing to show up with someone who is not invited.
Don't forget this is a ""holiday"" party. Wishing people ""Merry Christmas"" may not be appropriate if they don't celebrate it. Make your greeting holiday neutral.
Don't stuff yourself like the holiday bird. Overindulging with food is never appropriate and can be unsightly.
Don't overdue the holiday spirit. If your party has alcohol, limit your intake or don't drink at all . You don't want your holiday spirit to get out of control.
Don't be the town clown. Even though this is a social event, act professional. Don't flirt with the cute guy in accounting or take off your shirt and dance on the tables. People tend to remember the embarrassing stuff.
Don't be overly affectionate. With your date or your coworkers. Yes, you may feel the spirit move you and want to hug (or grab or feel) everyone you see, but restrain yourself.
Don't forget the ribbons and bows. Wear appropriate holiday finery. That means festive, yet professional. Nothing too low, too short, or too casual. There may be a photographer in the group.
Don't talk shop. Even though you're sharing time with coworkers, discussing business will only dampen the cheerful mood. Wait until you're back to business as usual to talk about your project.
Don't be a bore. Monopolizing someone's time – especially if it's the boss -- can be irritating and rude. Mingle and circulate. Get to know everyone.
Don't ignore opportunities. While you don't want to monopolize someone's time or talk shop, you should take the time to get to know coworkers – especially higher ups -- you're not as familiar with.
Don't gossip or complain. We get enough of this at the office. Leave it until after the holidays.
Don't forget to be thankful. Be sureto thank all those involved in making the event happen – from the planning committee to the caterer. And now would also be a good time to let your team mates know how much you appreciate them throughout the year.
Don't drink and drive. Enough said.
Enjoying the holidays with coworkers can be wonderful, as long as you keep in mind this is still a business function.